California Clean Fuel Reward Program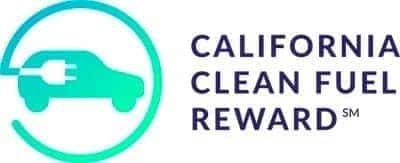 The California Clean Fuel Reward is available to all California residents who buy or lease a new electric vehicle.
HOW IT WORKS
1. Find an eligible Mazda vehicle.
2. Visit Mazda of Elk Grove.
3. Make your best deal, then save on the purchase of an eligible vehicle!
You drive off in your new EV, and we do the rest!
Eligible Mazda Vehicles:
2022 Mazda MX-30 EV Base- $750.00
2022 Mazda MX-30 EV Premium Plus- $750.00
Program Information
The California Air Resources Board and your electric utility want to make it easier to own an EV. That's why they are providing the California Clean Fuel Reward to people who purchase or lease and eligible* new Battery Electric (BEV) or Plug-in Hybrid (PHEV) vehicle at participating automotive retailers. This is on top of any application federal, state, and local incentives, rebates, and tax credits.