MAZDA 100th Anniversary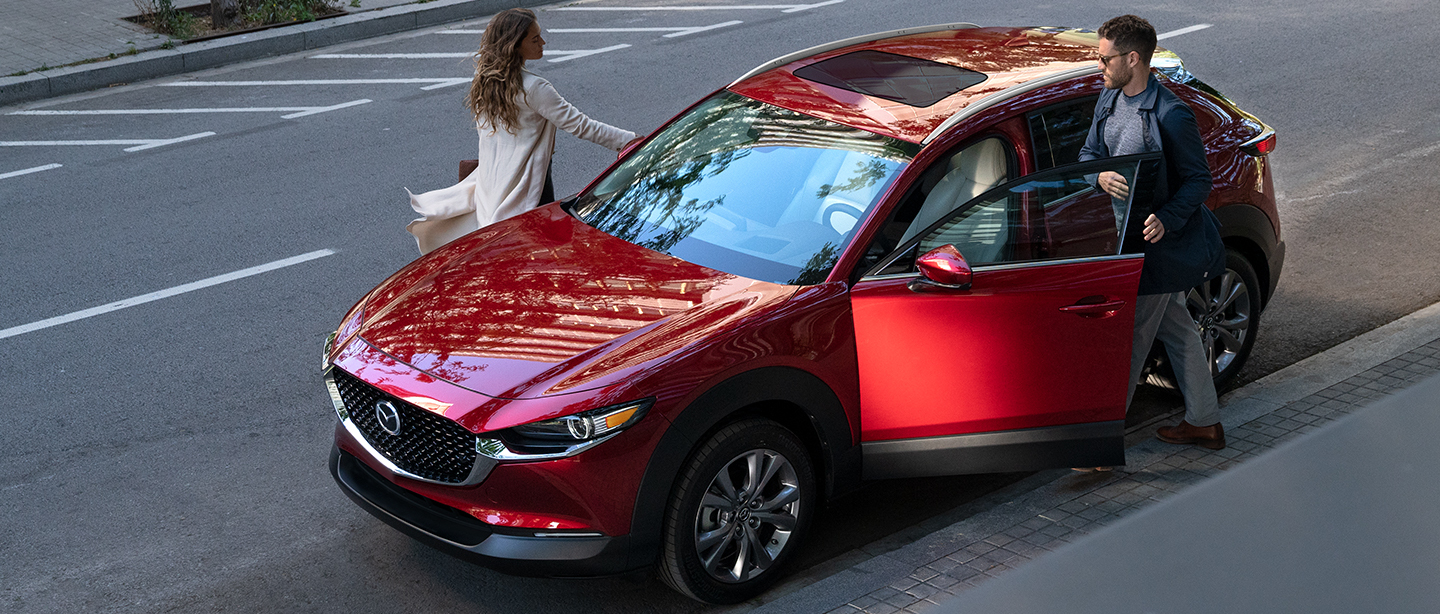 2020 MAZDA CX-3 with optional features shown above.
2020 is a big year for Mazda because it hit an impressive milestone – its100th anniversary! From its astounding history, supportive customers, and popular vehicles, we're excited for the next one hundred years to come. Mazda definitely has a personal story to tell and we have decided to share it with you below. After, stop into Mazda of Elk Grove to find out more and check out the features on its newest models that make this brand a fan favorite!
History
Mazda has quite an interesting story. Known today as Mazda Motor Corporation, it was founded by Jujiro Matsuda. From a young age, Jujiro was dedicated to the machine industry. By the time he was 31, he founded Matsuda Seisakusho – an exclusive patented Matsuda pump. When he was in his mid 40s, he decided to visit Hiroshima again and founded Hiroshima Seisakusho. Then, two years later, he joined forces with Toyota Cork Kogyo Co., Ltd. He became president, but the company was later destroyed by a fire. This just fueled his passion further as he rebuilt the company and gave it a new name—Toyo Kogyo Co., Ltd. Finally, he created a business in three-wheeled truck manufacturing in 1923. Since these were more affordable and accessible, he made them his focus. Eventually, they were brought to market and renamed to "Matsuda Go," after his family. With their success and popularity, Mazda became a household name.
Popular Vehicles
The legendary Mazda vehicles go back all the way to the 1930s. With models such as the ever-popular Cosmo that's still being showed at Auto shows, to the MX-5 Miata Roadster, and the unmistakable Mazda3, these vehicles have made quite a statement. But why are these vehicles so popular? Well, it could be that they're fuel-efficient, practical, and that they exemplify the KODO: Soul of Motion design. Executive Officer of Mazda Mortors Ikuo Maeda says, "'For everyone connected to Mazda, a car is not a means of getting from A to B, but actually a partner you can rely on and that inspires you.'" It goes beyond just looking good, but creating a powerful message and consistency. Maeda sums up his philosophy by mentioning, "It's about creating cars that embody the dynamic beauty of life – cars that visually suggest different expressions of this energy." No matter which model you elect to go with, you can't wrong as each is crafted with this idea in mind!
Mazda Events
So, where can you see some of the older models all the way to the newest Mazda CX-30? As mentioned before, the annual Auto Show is one of the best places to witness what these vehicles have to offer. You might consider the largest Auto Show, which takes place in Chicago, IL every year, as well as Los Angeles, and New York. Of course, you can always visit your local Mazda dealership, Mazda of Elk Grove, and chat with our staff about the vehicles and even take some out for a test drive. This way, you familiarize yourself before deciding on a purchase or lease. Another great place to get information is social media, whether it's Facebook or Instagram or the Mazda USA website, these pages are always ready to relay the newest information with its customers and fans. Plus, what better place to find out when your favorite Mazda cars are getting a redesign, how they handle the road, and if a never-before-seen vehicle is coming to the market?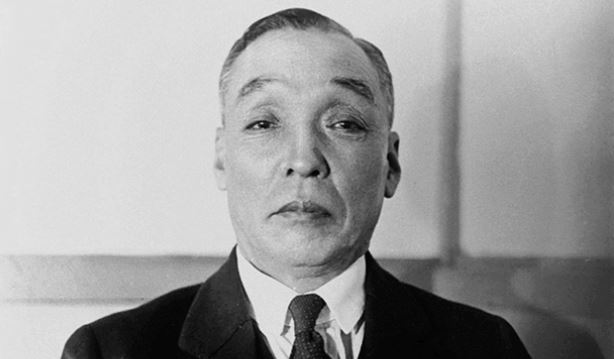 We love informing our readers about the Mazda 100th anniversary! If you have any questions or inquiries, just give our staff a call at 877-977-5310. We can't wait to hear from you at Mazda of Elk Grove!
Mazda Elk Grove Sales Hours
877-977-5310
| | |
| --- | --- |
| Monday | 9:00 am - 9:00 pm |
| Tuesday | 9:00 am - 9:00 pm |
| Wednesday | 9:00 am - 9:00 pm |
| Thursday | 9:00 am - 9:00 pm |
| Friday | 9:00 am - 9:00 pm |
| Saturday | 9:00 am - 8:00 pm |
| Sunday | 10:00 am - 7:00 pm |
Testimonials
Great Experience at Elk Grove Mazda Recently
4-5-2019
Love this place!
4-19-2019
Patient and Thorough!
3-24-2019
We Chose the Option With The Maintenance Plan
3-28-2019
Time and Time Again
4-3-2019
My First Time Buying a Car
3-27-2019
Friendly and accomodating service!
3-15-2016
New car
3-15-2016
Excellent experience with buying my first new car
3-15-2016
Excellent Buying Experience
3-15-2016
EXCELLENT first time buying experience!
3-15-2016
The people make the difference!
3-15-2016
Excellent buying experience.
3-15-2016
Great experience thank you also Matt and Steve
3-15-2016
Awesome experience!
3-15-2016
Very informative and patient staff
3-15-2016
LOVE MY CAR!
3-15-2016
Great experience!
3-15-2016
Great place to buy a car.
3-15-2016
Mazda CX 5
3-15-2016
Read More