New Tires for Sale in Elk Grove, CA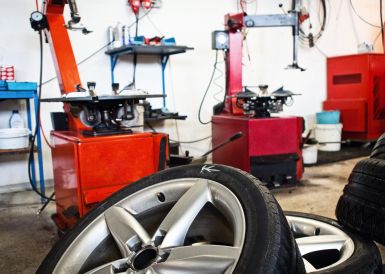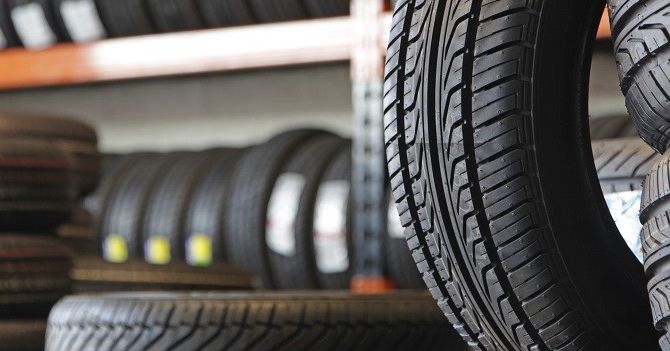 At Mazda of Elk Grove, we do more than just sell cars. Our Service Department is here to ensure that you keep driving safely throughout the years and we carry a variety of new tires for you to choose from when it comes time to replace your current set. Luckily for you, service coupons and a complimentary use of our carwash is a part of our 10-Point Value Guarantee. We also offer a 10-year/100,000 mile limited powertrain warranty1 for your benefit!
Your tires play a significant role when it comes to your safety, which is why it's important to make sure they are in well-working condition. Your vehicle's tires are able to grip the pavement, giving you a stable and smooth ride while you make your way down the Golden State Highway. However, over time, they will start to wear and your rubbers' ability to provide you with traction will decrease. This can cause you to slip and lose control of your steering. To avoid this from happening, come on into Mazda of Elk Grove and we can check to see if your tires need to be replaced.
There is also a procedure that you can do at home called the Penny Test to check your tires' condition. All you have to do is place a penny with Lincoln's head upside down into a tire block. If you see more than half of his head, then this mean your rubbers' tread is worn down and that you should replace them with a new set immediately. We carry a variety of brands and can lead you in the right direction as to which tires are right for your make and model. Our technicians are properly trained to tend to your car with the utmost care and answer any questions you have regarding maintenance, so don't hesitate to contact us!
We also are committed to providing our customers with convenient tools, which is why you are able to schedule an appointment with us in a matter of minutes here on our site. You'll also find our Ask a Tech form that allows you to submit an inquiry to our Service Department at any time. Once our technicians receive your request, they will get back to you as soon as possible with a detailed response. Also, we provide our customers with loaner cars with every major service, so you can get back to your life in no time.
Check out our new tires for sale in Elk Grove, CA, here at Mazda of Elk Grove! Our Service Department looks forward to assisting you and is part of the reason why we have been rated #1 in customer satisfaction three years in row2! We also have over 1,500 positive online reviews, and counting, so come see what all of the buzz is about today!
Testimonials
Great Experience at Elk Grove Mazda Recently
4-5-2019
Love this place!
4-19-2019
Patient and Thorough!
3-24-2019
We Chose the Option With The Maintenance Plan
3-28-2019
Time and Time Again
4-3-2019
My First Time Buying a Car
3-27-2019
Friendly and accomodating service!
3-15-2016
New car
3-15-2016
Excellent experience with buying my first new car
3-15-2016
Excellent Buying Experience
3-15-2016
EXCELLENT first time buying experience!
3-15-2016
The people make the difference!
3-15-2016
Excellent buying experience.
3-15-2016
Great experience thank you also Matt and Steve
3-15-2016
Awesome experience!
3-15-2016
Very informative and patient staff
3-15-2016
LOVE MY CAR!
3-15-2016
Great experience!
3-15-2016
Great place to buy a car.
3-15-2016
Mazda CX 5
3-15-2016
Read More
Mazda Elk Grove Sales Hours
877-977-5310
| | |
| --- | --- |
| Monday | 9:00 am - 7:00 pm |
| Tuesday | 9:00 am - 7:00 pm |
| Wednesday | 9:00 am - 7:00 pm |
| Thursday | 9:00 am - 7:00 pm |
| Friday | 9:00 am - 7:00 pm |
| Saturday | 9:00 am - 7:00 pm |
| Sunday | 11:00 am - 5:00 pm |
1 See dealer for details.